go back
Taktical Growth Hacks #266
August 2, 2022
Get the latest Taktical tips and tricks, plus more insights delivered each week: Sign up here.
What's in the News this Week
Google report shows no hidden fees for ad buyers. Amazon to start showing ads on its Echo Show smart displays. Meta reports first ever decline in ad revenue.
Growth

 

Hack

#1 Rethink your pop-ups
Though 70% of American users surveyed reported that they find pop-ups annoying, marketers are still widely using pop-ups to encourage site users to make purchases, subscribe to email lists, and make return site visits.
So, how do you create pop-ups that users actually find helpful?
Usability Geek found 3 types of pop-ups that users consider useful:
1. Force the user to confirm an action or make a decision at a critical moment
2. Give the user feedback or advice
3. Bring their attention to a single, relevant piece of information
Source: Usability Geek
Growth

 

Hack

#2 You have to give to receive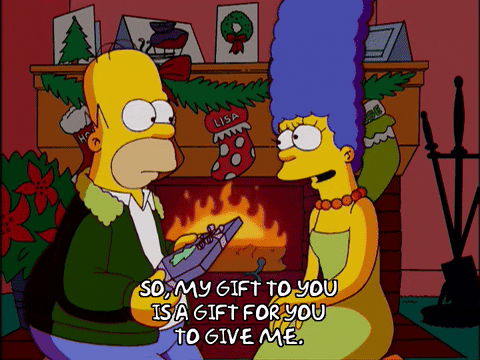 Coconut Bowls,  an eCommerce website selling sustainable houseware, racked up over 200k page views, 37k+ followers, and generated over 40k new email leads, all for less than $1,000.
Here's how they did it:
As part of their marketing strategy, Vyper, a  ran an Instagram giveaway for them, combining UGC with an incentive to engage with the brand's social media and email lists as well as refer friends.
Here are 5 ways to make Instagram giveaways like this one so successful:
1. Email: Announce the upcoming giveaway in advance to your existing subscribers
2. Partnerships & Influencers: These people can reach a following beyond your existing subscribers, providing their trusted endorsement of your brand
3. Encourage followers to engage: Higher likes, comments, and shares can get posts from your brand more visibility
4. Use short-form content: Posting videos and stories leading up to the giveaway allows you to keep awareness high without crowding your feed
5. Share! – Take this opportunity to encourage followers to share and send referrals, making it part of the contest in order to get more participants and more long-term followers
Growth

 

Hack

#3 UI design… more than just looks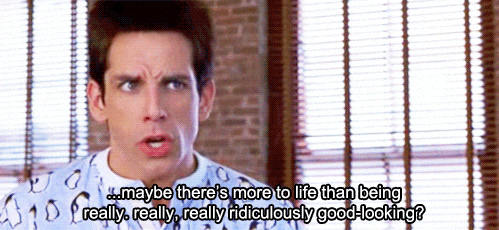 Good UI Design is absolutely critical for making site visits longer and more frequent.
But how exactly do you achieve "good" UI Design?
Usability Geek came up with their 7 Commandments of Good UI Design: 
1. Instant Accessibility: Build links into your copy or incorporate buttons or tabs, helping users to click through quickly within the same tab
2. Consistency: Be consistent in both design elements and location of buttons, tabs, and links
3. Transparency: be sure users can always see loading or downloading progress bars, telling how much longer they should expect to wait
4. Allowance for Mistakes: Ensure users can easily go back and forth without being booted back to the homepage and losing their progress
5. Simplicity: UI design should follow standard patterns users have become familiar with
6. Recognizable patterns: Users are unlikely to remember site functions from page to page, so recognizable patterns in location, shape, and color of similar  buttons is key
7. User Testing: Ensure your site design is not only easy to use, but also that it serves the right purpose for your unique business
Source: Usability Geek
RECENT ARTICLES
Uncategorized
January 29, 2021
10 Tips to Improve ROI in Google Shopping Ads as Shared by Industry Experts
Company Announcements
January 15, 2021
A Marketer's Guide to iOS 14: Taktical's Analysis of Problems and Solutions
How To Guides
December 31, 2020
10 Instagram Hacks You Should Know About Going Into 2021
Guest Posts
November 21, 2022
Creating a Successful Video Content Marketing Strategy: An Ultimate Guide
Guest Posts
November 8, 2022
Let's Show You How Premium Domains Can Help Your Startup Succeed 
Guest Posts
October 28, 2022
Tips to Improve Your SEO With Each Blog Post You Write
Guest Posts
October 28, 2022
Ways To Improve Healthcare Digital Presence And Reach HCPs Easily
Guest Posts
October 28, 2022
How Important Is Proofreading For Email Marketing
Guest Posts
October 28, 2022
Why Backlinks Are a MUST for Better SEO Ranking?
Guest Posts
October 11, 2022
4 Reasons Social SEO is Important for Your Business
Guest Posts
October 11, 2022
A Marketer's Guide to macOS Ventura: Top 5 Features
SOCIAL MEDIA
October 7, 2022
The Basics of TikTok SEO
Company Announcements
August 23, 2022
Taktical Digital Announces Acquisition Of KonvertLab
SUBSCRIBE TO GET OUR
LATEST GROWTH HACKS
ready
to get your project started?
Get in touch with Taktical Digital today to learn how we can help you like we helped them.
LET's CHAT