Get the latest Taktical tips and tricks, plus more insights delivered each week: Sign up here.
In this issue: Creating images people respond to, the importance of having customer reviews, using "Power Words" to increase conversions.
Growth Hack #1 Share the excitement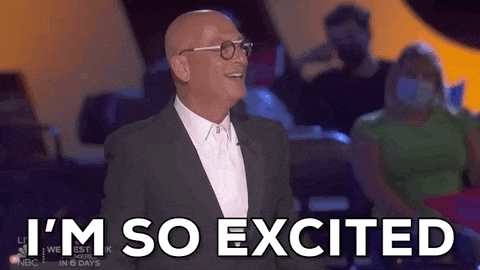 Increase conversions using this subtle trick in your site images…
ConversionVoodoo ran a study to compare users' response to different types of images. Here's what they did:
They ran a test on 150,000 users with 9 different images of the same person showing different emotions as they interacted with the CTA.
The results:
Conversions increased by +6.25% when users saw an excited person pointing to the CTA.
Conversions increased by an even higher rate of +6.83% when an excited person was holding the CTA.
Bottom line: Get excited
Source:  Conversion Voodoo
Growth Hack #2 No such thing as too much information
According to a study from Salsify, 69% of consumers will leave a product page if they feel there's not enough information. But how do you know what's "enough?"
Retail Touchpoints looked at the top 10 best-selling products on Amazon and found one major trend: tons and tons of consumer reviews.
They took the research a step further and uncovered trends among age groups regarding just how many reviews customers expect. Here are their findings:
Shoppers aged 25 to 34 expect 159 reviews
Shoppers aged 35 to 44 expect 141 reviews
Shoppers aged 45 to 54 expect 91 reviews
Shoppers aged 55 to 64 expect 38 reviews
Shoppers aged 65+ expect 46 reviews.
Bottom line: Buyers trust other buyers! If you want to boost conversions, incentivize reviews.
Source: Retail Touchpoints
Growth Hack #3 Keywords are your super power
A Scandinavian Outdoor Store increased its conversion rate by 127% by adding just a few keywords to its copy. Here's how…
This online store ran a test by changing one of its headings from "Men's Clothing" to "Order Men's Clothing easily for bargain prices."
The result? The wordier version had an increased conversion rate of 127% from the original. But why?
The use of certain keywords or "Power Words," in eCommerce sites have proven incredibly valuable, and Unbounce has come up with a list of some of the most effective:
Bargain
Free
Sale
Discount
Clearance
Affordable
Source: Unbounce