Apple recently unveiled some of the features that could be expected with the iOS 15 update, that's expected in September 2021. For many working in the digital marketing space, some of the new email privacy features came as unwelcome news.

Many marketers are still adapting to some of the updates that came with iOS 14, and now there is a new set of privacy features that will make marketing to iPhone users even trickier. Of note, the update will make it so advertisers can't use pixels in emails to track open rates. Along with that, they are releasing features that will make it possible for users to create what are essentially disposable email addresses and hide their location.
As you can imagine, this has many who rely on email marketing wondering what it all means and what they can do to protect their campaigns.
What do these changes mean?
If you ask Apple, these new features are intended to protect user privacy. Senders won't be able to see where a recipient is and they won't be able to track metrics like whether the email was opened. Along with that, the disposable email addresses will make it so users can keep their personal email address private. This all sounds nice, but it is going to hurt email marketing. 
A pixel is a pixel-sized image that loads when a person opens an email. It is a handy hack marketers can use to determine which recipient opened an email. With the iOS 15 update, Apple will essentially trigger the pixels in emails before they land in a recipient's inbox. That means that every email that goes through this system will look as if it has been opened.
Another feature for those who opt-in will mask their location.With this feature, Apple will route the email traffic through their servers to alter the location of the recipient. It will still show them in the correct region, but you won't have a location that is as precise.
An additional feature is the ability to create random email addresses that will direct to the user's personal email. This is a paid iCloud+ feature that will make it possible for users to create disposable email addresses. They will also be able to destroy the addresses whenever they choose.
Impact on Email Marketing
The masking of location data is probably the least worrying for email marketers. Unless you have campaigns that require hyper-specific location targeting, it won't have that much of an impact.
When you look at the way iOS 15 will affect tracking pixels, it is more of an issue. With this feature, you won't be able to tell which recipients using iOS 15 devices opened your emails. Open rates are important for tracking the success of most campaigns. Furthermore, it is the metric most marketers use when cleaning their lists.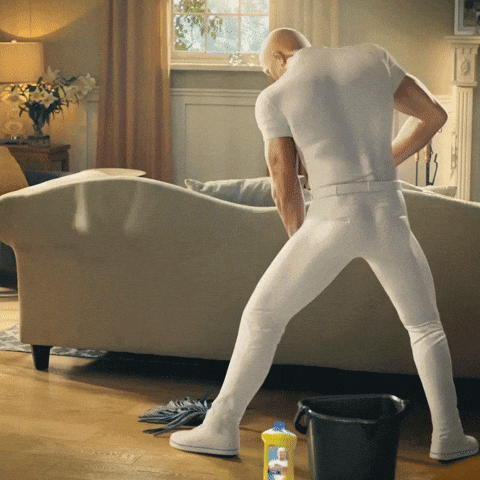 The ability to create throwaway email addresses will also have a big impacton marketers. First, email is often used as an identifier in marketing systems. With people creating dummy email addresses that direct to their real email, it won't be as effective as an identifier. As an additional point, people will use these emails for things like free trials and then just unlist them once they have what they want.
When you look at it all together, these features will make it harder to manage email marketing campaigns. Along with that, it is going to have an impact on a marketer's ability to maintain a high-quality list. If you are concerned about this, you should prepare for the update before it starts to roll out.
The first recommendation we would make is to clean your list now. Beyond that, you should try to determine the number of people on your list using devices that could get the iOS 15 update. You might also want to consider making separate email lists for those devices. 
The iOS 15 update is going to cause some issues. However, a little effort to prepare can help to limit the impact. Much of that effort will involve reviewing email lists and taking different measures for devices that will run on iOS 15.
In conclusion, stay calm and with some smart preparation, you can avoid the worst of iOS 15. Marketers are getting smarter, and there's always a way to adapt to change.
RECENT ARTICLES
Uncategorized
January 29, 2021
10 Tips to Improve ROI in Google Shopping Ads as Shared by Industry Experts
The year is 2021, and Google Shopping ads is a platform that has been the cornerstone to success...
Company Announcements
January 15, 2021
A Marketer's Guide to iOS 14: Taktical's Analysis of Problems and Solutions
When a giant like Apple makes moves, it affects everyone working in the digital space. For better or...
How To Guides
December 31, 2020
10 Instagram Hacks You Should Know About Going Into 2021
With more than a billion users, Instagram has grown into a social media platform that marketers can't ignore....
GROWTH HACKS
June 21, 2022
Taktical Growth Hacks #259
Get the latest Taktical tips and tricks, plus more insights delivered each week: Sign up here. What's in The...
ADVERTISING
June 21, 2022
How to Increase Social Media Engagement: A Guide for Marketers
Social media is one of the most popular sources of information for customers. About 55% of people learn...
Guest Posts
June 16, 2022
7 Preparations to Take Before Using Facebook Marketing in Your Campaign
In our digital economy, businesses of all sizes can reach more customers than ever before. Social media has...
GROWTH HACKS
June 13, 2022
Taktical Growth Hacks #258
Get the latest Taktical tips and tricks, plus more insights delivered each week: Sign up here. Growth Hack #1 Optimize,...
EMAIL CAMPAIGN
May 19, 2022
6 Email Subject Lines Your Audience Will Love
Email marketing has everything to do with first impressions. Creating appealing email newsletters that your recipients open and...
Guest Posts
May 9, 2022
Ten Ways to Grow Your Twitch Channel in 2022
Twitch provides you with a rich and live streaming platform full of fun, online fame, and passive income....
Guest Posts
April 29, 2022
5 Landing Page Hacks with Massive Conversion Impact
What's your landing page conversion rate? If you're like most businesses, chances are you fall somewhere around the...
Guest Posts
April 13, 2022
The Benefits of Digital Marketing Courses
The scope of digital marketing is ever-growing. New endeavors are zeroing in on digital marketing to help their...
ADVERTISING
December 20, 2021
Using Instagram as a Shopping Platform
Using Instagram as a Shopping Platform If you are in eCommerce, you can't afford to ignore Instagram marketing....
ADVERTISING
December 17, 2021
4 Reasons Why Reddit is the Best Place to Advertise
4 Reasons Why Reddit is the Best Place to Advertise If you're looking for an alternative to Facebook...
SUBSCRIBE TO GET OUR
LATEST GROWTH HACKS