With more than a billion users, Instagram has grown into a social media platform that marketers can't ignore. Instagram marketing offers some of the best opportunities for building your brand, raising awareness and it is one of the best platforms for engaging with your customers.
You probably already know about Influencer marketing and affiliate campaigns. Part of what makes Instagram so valuable for marketing is that it has a range of features that work well for reaching different goals. In this post, we would like to take a closer look at the ten most important features for Instagram marketing.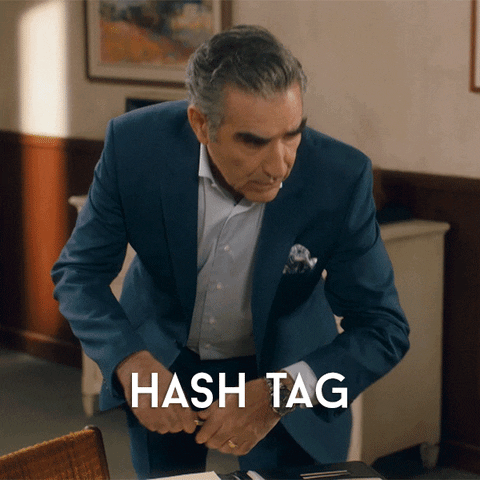 1. Instagram Hashtags
Using Instagram hashtags will be vital to the success of your marketing efforts on the platform. When you include hashtags with your posts, it means the post will be added to the page for the hashtag. Additionally, it will make your content easier to find when people search for related content on Instagram. This makes hashtags useful for expanding your reach and making your content more discoverable.
Instagram allows for up to 30 hashtags per post. With that said, you should try to avoid using too many and you don't want to add a bunch just to get more on the post. Try to stick with hashtags that are relevant to the post and your brand. Consider hashtags that fit in with your niche or industry. Seasonal hashtags can also work well. You should also consider creating branded hashtags that are unique to your company.
2. Live Video
This feature gives you the ability to broadcast live video on Instagram. The value of live video can be considerable if you use it well. One of the best reasons to use live video is that it is one of the best ways to connect with your customers. It is a little more informal and you can treat your viewers like friends. You can also see their reactions in real-time, so it offers a nice opportunity for two-way interaction.
The key to live video is to try to come across as authentic. You should also encourage and respond to comments from viewers. If you are looking for ways to use Instagram live video, you could consider a behind the scenes video or a Q&A. 
3. Instagram Geotag
This feature offers the ability to tag a physical location to an Instagram post. This is another opportunity to expand your reach and engage with customers. You can create new Instagram locations from Facebook and when people click on locations, they can see posts that have the location tagged.
If you have physical business locations, you should create a geotag customers can use. If you encourage customers to post from the location, it can expand your reach to people in their network. You should also try to find opportunities to post from popular locations so you can use the geotags. 
4. Instagram Ads
While the platform does have a lot to offer at no cost, paid Instagram advertising can take your marketing efforts to the next level. The paid advertisements have a lot to offer when it comes to increasing your reach and building brand awareness. Beyond that, they can also help with goals like increasing website traffic and boosting sales.
Since Instagram is a visual platform, you need to focus on creating high-quality images and videos for your ads. You should also be willing to experiment. Try different types of ads and do split testing to compare things like images, text and CTAs.
5. Instagram Stories
This feature allows users to capture images or videos and share them to the story section for 24 hours. After the 24 hours, the posts disappear. This offers nice opportunities to experiment, but they also do well as it concerns user engagement. You can add hashtags, locations and stickers to the story as well.
Use this feature to try new things. You could also create content that offers urgency. Since the content is only up for 24 hours, you could use it to promote a one-day sale. You can also use Instagram stories to run a poll. This can be good for creating engaging content and collecting consumer insights. This is a crucial step for turning followers into customers.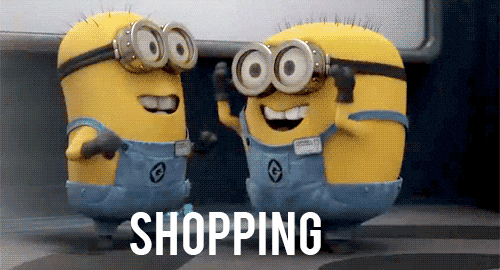 6. Instagram Shopping
With this feature, you can create the shoppable posts. The benefit of shoppable posts is that it makes it possible for users to make purchases without having to leave the app. You just tag items in your posts and when users click on them, it takes them to a product page for the item. The obvious benefit is that it makes it easier for customers to complete a purchase.
This is a useful feature, but you want to use it carefully. Only use it on posts that are very engaging. You also want to make sure the post represents the product well. You don't want customers to click through and feel like the post was not entirely honest.
7. Instagram TV
IGTV is a function that allows users to post longer videos. Instead of being stuck with the standard short videos, you can post content that runs up to an hour long. Users can find these videos by seeing previews in their feed or by checking the IGTV tab in Explore.
This feature can be good for providing more options for video content on Instagram. You could use it to provide a video tutorial for your products. It can also be good for creating longer videos that allow you to explain the features of a product. To get the most from the feature, you will need to make sure to create the previews for your videos.
8. Image and Video Editing
One of the things that have helped to make this platform so popular is that it makes it easy to edit videos and images. This can be valuable for brands that do not have access to professional photographers. 
Use different video and image editing tools to make your content more appealing and compelling. Create posts with multiple images to show different angles or to tell a story. Experiment with different filters and tools to see how they can be used to create better content.
9. Creator Studio
Creator accounts offer more options for people and businesses posting to Instagram. You can get access to more post formats and it also offers the ability to see insights concerning stats like engagement and user demographics. Along with that, it also offers the ability to schedule posts. With the Creator Studio, you get tools that will help you create better, more engaging content.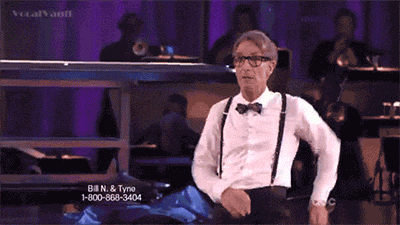 10. Instagram Analytics
This is one of the most important features for brands that are using Instagram for marketing. With the data from Instagram Analytics, you can gather insights that will help you improve your Instagram marketing. You can find out about the types of users that are engaging with your content and the types of actions they take in response. You can also find insights about the effectiveness of your content. This includes stats for things like reach, impressions and clicks. 
The key to analytics is using the data to refine your marketing efforts. Learn about your ideal user and start crafting content that connects with them. Analyze the success of different posts to find the content that offers the best results. As you learn more about your audience and the ways they respond to your content, you should be able to increase the effectiveness of your campaigns.
RECENT ARTICLES
Uncategorized
January 29, 2021
10 Tips to Improve ROI in Google Shopping Ads as Shared by Industry Experts
The year is 2021, and Google Shopping ads is a platform that has been the cornerstone to success...
Company Announcements
January 15, 2021
A Marketer's Guide to iOS 14: Taktical's Analysis of Problems and Solutions
When a giant like Apple makes moves, it affects everyone working in the digital space. For better or...
Guest Posts
December 4, 2021
The 10 Best Apps for Marketers
Small and large businesses alike have embraced digital marketing as one of their most important aspects.  In addition...
ADVERTISING
August 30, 2021
How B2B Guest Access Is Redefining The B2B Consumer Goods Business
Business-to-business (B2B) vendors often have to refine everything in their businesses, so that they can continue serving their...
ADVERTISING
August 17, 2021
20-Step Google Analytics Audit: A Guide To Optimal Performance
Google Analytics is something we spend hours exploring and learning from (weird, right?).  It's the best way...
Small talk
August 17, 2021
The Top 20 Best Facebook Advertising Agencies in NYC
There are a lot of great businesses who just can't take on the constant focus require to master...
ADVERTISING
August 17, 2021
Extremely Clickable Call To Action Examples & Phrases
Every time you put an ad in front of a potential customer, you want them to do something....
ADVERTISING
August 17, 2021
The Ultimate Guide to Instagram Ads in 2021
There's a lot of places you can spend your paid social budget. One of those places should be...
ADVERTISING
August 17, 2021
3 Ways To Use Facebook Audience Network And Get Your ROI
In terms of advertising online, Facebook changed the game with its approach to paid ads. Connecting businesses to...
ADVERTISING
August 17, 2021
Bing Ads Vs Google Ads: How To Use Bing Ads To Beat Google
We all know Google is the king of search traffic. It has about 90% of the market share...
ADVERTISING
August 13, 2021
The Ultimate Guide to Instagram Ads in 2021
There's a lot of places you can spend your paid social budget. One of those places should be...
Uncategorized
August 13, 2021
How to Achieve 62% CTRs and 92% Open Rates Using Facebook Messenger Bots
Facebook Messenger bots have been getting a lot of hype in the digital marketing industry lately. With an...
SUBSCRIBE TO GET OUR
LATEST GROWTH HACKS