Playing golf can teach many lessons, and the correlation between golf and business has been a longstanding tradition since the game's earliest days. In today's world of social media marketing, golf has continued to provide valuable lessons. In this article, we'll explore how lessons learned while on the golf course can be applied to the concept of social media marketing.
Know The Course (Your Target Market)
When heading out to the course, it's always a good idea to know what you're going to encounter. Identifying hazards, the most difficult holes, and sizing up your opponent will give you an advantage when you head off the first tee.
Likewise, identifying and gaining the devotion of your target audience is the necessary means of reaching your brand objectives, regardless of your brand mission. You will find that by knowing your target market inside and out, you'll have the information that you need to achieve your brand marketing goals. You can do this by conducting a market analysis (using this helpful guide to get started if you don't know where to begin 😉).
Focus On Hitting The Ball (Strategies On Getting The Target Market)
On the course, golfers have long used the method of "tunnel vision" to help to improve their results. Staying focused on hitting the ball, and tuning out the distractions is imperative.
Targeting in marketing is a strategy that breaks a large market into smaller segments to concentrate on a specific group of customers within that audience. It defines a segment of customers based on their unique characteristics and focuses solely on serving them.
Instead of trying to reach an entire market, a brand uses marketing segmentation to put its energy into connecting with a specific, defined group like this one.
Improve Your Swing (Study Your Marketing Strategies And Improve)
While your strategies lead to your success or failure, likewise improving your swing and working on which club to use is needed to keep that score from going too high.
An effective digital strategy will help you make the right decisions that lead to success online. A strategy process model provides a framework that gives a logical sequence to follow to ensure the inclusion of all key activities of strategy development and implementation.
Choosing The Club (Selecting The Right Platform)
Choosing which club to use, and when, is one of the biggest challenges that you'll face on the golf course. Knowing which club will get the best results for the next shot is key to scoring. If your best club is a nine-iron, you'll want to use it as often as possible. When approaching the hole, look to set up your approach to using that club. 
When it comes to your social media strategy, once you've decided to invest in social media marketing, your next key challenge is to decide which platforms you should be focusing on.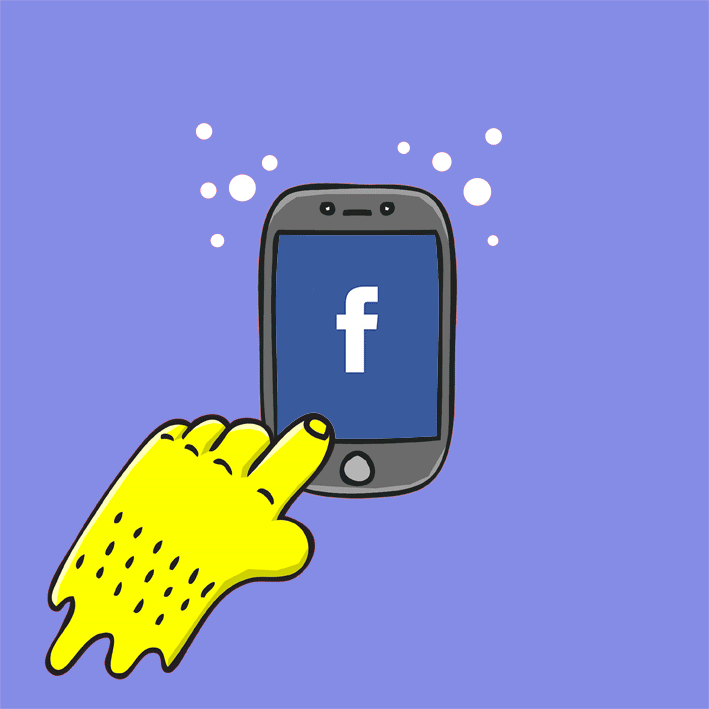 This used to be relatively easy – you started a Facebook Page, set-up a Twitter profile, and then added others over time. But you can't be active on all of them at once. So, which platforms are right for your business and marketing efforts? These choices will make a significant difference in success or failure.
Your Biggest Competition Is Yourself (Refocus Your Performance) 
While on the course, no matter how much time you've spent on the practice green once you've left the tee, typically your worst enemy is yourself. Frustration over a bad shot or the pressure of trying to out-hit your opponent can get into your head and cause all sorts of trouble. 
During a recent tournament, I was having trouble keeping my driver in the fairway. After several holes having to scramble back into the fairway, I kept the driver in my bag and hit my fairway woods off the tee. Keeping it in the fairway and having a longer approach shot was better than the alternative. 
When putting forth your social media marketing effort, be sure to refocus your performance if things aren't going your way. A new direction and approach can help to get things back on track.
Hire A Coach/Mentor (Be Teachable And Never Stop Learning)
Even the most successful professional golfers still have teachers that they consult with regularly and rely upon for advice. Even Tiger Woods has had coaches and instructors throughout his career. They spend hours on end on the practice tee honing their swing and making sure they are ready for the next tournament.
When forging into the social media marketing world, be willing to listen to others who've been down the road you're heading toward. Be willing to learn from their experience, and benefit from their knowledge.
You can certainly benefit from your golfing experiences when implementing your social media marketing plans. When looking into the options for expanding your marketing efforts, be sure to think about the times on the course when those choices worked, and when they didn't.
Author bio: 
Jordan Fuller is a retired golfer who is now teaching golf. He also owns a golf publication site, where he writes about golf. Jordan learned a lot of things from golf that he is also applying to business.
RECENT ARTICLES
Uncategorized
January 29, 2021
10 Tips to Improve ROI in Google Shopping Ads as Shared by Industry Experts
The year is 2021, and Google Shopping ads is a platform that has been the cornerstone to success...
Company Announcements
January 15, 2021
A Marketer's Guide to iOS 14: Taktical's Analysis of Problems and Solutions
When a giant like Apple makes moves, it affects everyone working in the digital space. For better or...
How To Guides
December 31, 2020
10 Instagram Hacks You Should Know About Going Into 2021
With more than a billion users, Instagram has grown into a social media platform that marketers can't ignore....
GROWTH HACKS
June 21, 2022
Taktical Growth Hacks #259
Get the latest Taktical tips and tricks, plus more insights delivered each week: Sign up here. What's in The...
ADVERTISING
June 21, 2022
How to Increase Social Media Engagement: A Guide for Marketers
Social media is one of the most popular sources of information for customers. About 55% of people learn...
Guest Posts
June 16, 2022
7 Preparations to Take Before Using Facebook Marketing in Your Campaign
In our digital economy, businesses of all sizes can reach more customers than ever before. Social media has...
GROWTH HACKS
June 13, 2022
Taktical Growth Hacks #258
Get the latest Taktical tips and tricks, plus more insights delivered each week: Sign up here. Growth Hack #1 Optimize,...
EMAIL CAMPAIGN
May 19, 2022
6 Email Subject Lines Your Audience Will Love
Email marketing has everything to do with first impressions. Creating appealing email newsletters that your recipients open and...
Guest Posts
May 9, 2022
Ten Ways to Grow Your Twitch Channel in 2022
Twitch provides you with a rich and live streaming platform full of fun, online fame, and passive income....
Guest Posts
April 29, 2022
5 Landing Page Hacks with Massive Conversion Impact
What's your landing page conversion rate? If you're like most businesses, chances are you fall somewhere around the...
Guest Posts
April 13, 2022
The Benefits of Digital Marketing Courses
The scope of digital marketing is ever-growing. New endeavors are zeroing in on digital marketing to help their...
ADVERTISING
December 20, 2021
Using Instagram as a Shopping Platform
Using Instagram as a Shopping Platform If you are in eCommerce, you can't afford to ignore Instagram marketing....
ADVERTISING
December 17, 2021
4 Reasons Why Reddit is the Best Place to Advertise
4 Reasons Why Reddit is the Best Place to Advertise If you're looking for an alternative to Facebook...
SUBSCRIBE TO GET OUR
LATEST GROWTH HACKS